American Sniper
(R)
Rated for strong and disturbing war violence, and language throughout including some sexual references

Bradley Cooper, Sienna Miller
- 2 hr. 14 mins.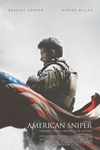 U.S. Navy SEAL Chris Kyle is sent to Iraq with only one mission: to protect his brothers-in-arms. His pinpoint accuracy and courageous exploits earn him the nickname "Legend."
Official Site
Trailer
---
Selma
(PG-13)
Rated for disturbing thematic material including violence, a suggestive moment, and brief strong language

David Oyelowo, Cuba Gooding Jr.
- 2 hr. 7 mins.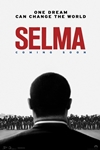 This is the story of a movement. The film chronicles the tumultuous three-month period in 1965, when Dr. Martin Luther King, Jr. led a dangerous campaign to secure equal voting rights in the face of violent opposition. The epic march from Selma to Montgomery culminated in President Johnson signing the Voting Rights Act of 1965, one of the most significant victories for the civil rights movement.
Official Site
Trailer
---
The Imitation Game
(PG-13)
Rated for some sexual references, mature thematic material and historical smoking

Benedict Cumberbatch, Keira Knightley
- 1 hr. 54 mins.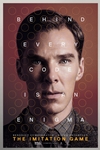 During the winter of 1952, British authorities arrested Alan Turing on charges of 'gross indecency', an accusation that would lead to his devastating conviction for the criminal offense of homosexuality. Little did officials know, they were actually incriminating a war hero and the pioneer of modern-day computing.
Official Site
Trailer
---