The Judge
(R)
Rated for language including some sexual references

Vera Farmiga, Robert Downey Jr.
- 2 hr. 21 mins.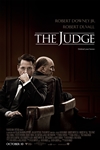 A successful lawyer returns to his hometown for his mother's funeral only to discover that his estranged father, the town's judge, is suspected of murder.
Official Site
Trailer
---
Gone Girl
(R)
Rated for a scene of bloody violence, some strong sexual content/nudity, and language

Ben Affleck, Rosamund Pike
- 2 hr. 25 mins.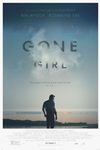 A woman mysteriously disappears on the day of her wedding anniversary. Based on the novel, "Gone Girl."
Official Site
Trailer
---
The Boxtrolls
(PG)
Rated for action, some peril and mild rude humor

Ben Kingsley, Toni Collette
- 1 hr. 40 mins.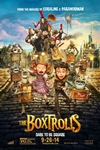 An orphaned boy raised by underground creatures called Boxtrolls comes up from the sewers and out of his box to save his family and the town from the evil exterminator, Arichibald Snatcher.
Official Site
Trailer
---