Frozen
(PG)
Rated for some action and mild rude humor

Kristen Bell, Idina Menzel
- 1 hr. 48 mins.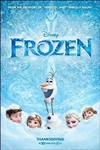 When a prophecy traps a kingdom in eternal winter, Anna, a fearless optimist, teams up with extreme mountain man Kristoff and his sidekick reindeer Sven on an epic journey to find Anna's sister Elsa, the Snow Queen, and put an end to her icy spell.
Official Site
Trailer
---
The Hunger Games: Catching Fire
(PG-13)
Rated for intense sequences of violence and action, some frightening images, thematic elements, a suggestive situation and language

Jennifer Lawrence, Josh Hutcherson
- 2 hr. 26 mins.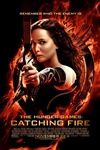 As Katniss embarks on her "Victor's Tour" she senses that a rebellion is simmering. However, the Capitol is still very much in control as President Snow prepares the 75th Annual Hunger Games - a competition that could change Panem forever.
Official Site
Trailer
---
Thor: The Dark World
(PG-13)
Rated for sequences of intense sci-fi action and violence, and some suggestive content

Chris Hemsworth, Natalie Portman
- 2 hr. 0 mins.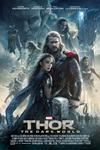 The big-screen adventures of Thor, the Mighty Avenger, continue as he battles to save Earth and all the Nine Realms from a shadowy enemy that predates the universe itself.
Official Site
Trailer
---