St. Vincent
(PG-13)
Rated for mature thematic material including sexual content, alcohol and tobacco use, and for language

Melissa McCarthy, Bill Murray
- 1 hr. 43 mins.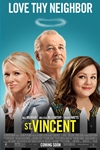 Maggie, a single mother, moves into a new home in Brooklyn with her 12-year old son, Oliver. Forced to work long hours, she has no choice but to leave Oliver in the care of their new neighbor, Vincent, a retired curmudgeon with a penchant for alcohol and gambling.
Official Site
Trailer
---
Gone Girl
(R)
Rated for a scene of bloody violence, some strong sexual content/nudity, and language

Ben Affleck, Rosamund Pike
- 2 hr. 25 mins.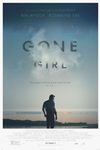 A woman mysteriously disappears on the day of her wedding anniversary. Based on the novel, "Gone Girl."
Official Site
Trailer
---
The Skeleton Twins
(R)
Rated for language, some sexuality and drug use

Kristen Wiig, Bill Hader
- 1 hr. 28 mins.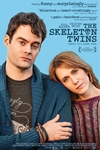 When estranged twins Maggie and Milo feel they're at the end of their ropes, an unexpected reunion forces them to confront why their lives went so wrong. As the twins reconnect, they realize the key to fixing their lives may just lie in repairing their relationship.
Official Site
Trailer
---