Star Trek Beyond
(PG-13)
Rated for sequences of sci-fi action and violence

Idris Elba, Zachary Quinto
- 2 hr. 2 mins.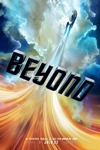 The Enterprise crew explores the furthest reaches of uncharted space, where they encounter a mysterious new enemy who puts them and everything the Federation stands for to the test.
Official Site
Trailer
---
The Secret Life of Pets
(PG)
Rated for action and some rude humor

Louis C.K., Eric Stonestreet
- 1 hr. 30 mins.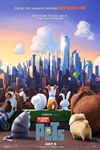 Max's life as a favorite pet is turned upside down, when his owner brings home a sloppy mongrel named Duke. They have to put their quarrels behind them when they find out that an adorable white bunny named Snowball is building an army of lost pets determined to take revenge.
Official Site
Trailer
---
Finding Dory
(PG)
Rated for mild thematic elements

Ellen DeGeneres, Albert Brooks
- 1 hr. 45 mins.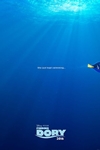 Disney Pixar's "Finding Dory" reunites everyone's favorite forgetful blue tang, Dory, with her friends Nemo and Marlin on a search for answers about her past. What can she remember? Who are her parents? And where did she learn to speak Whale?
Official Site
Trailer
---