When the Game Stands Tall
(PG)
Rated for thematic material, a scene of violence, and brief smoking

Jim Caviezel, Michael Chiklis
- 1 hr. 55 mins.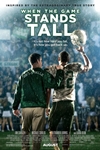 Inspired by a true story, WHEN THE GAME STANDS TALL brings to life the incredible winning streak of the De La Salle High School football team: 151 straight victories over 12 years.
Official Site
Trailer
---
The Hundred-Foot Journey
(PG)
Rated for thematic elements, some violence, language and brief sensuality

Helen Mirren, Manish Dayal
- 1 hr. 57 mins.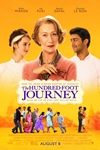 A story centered around an Indian family who moves to France and opens a restaurant across the street from a Michelin-starred French restaurant.
Official Site
Trailer
---
Guardians of the Galaxy
(PG-13)
Rated for intense sequences of sci-fi violence and action, and for some language

Chris Pratt, Zoe Saldana
- 2 hr. 2 mins.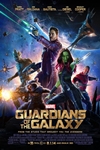 After stealing a mysterious orb, Peter Quill is hunted down and thrown into an inter-galactic prison. In order to secure his freedom, Quill joins forces with alien bandits to form an alliance of misfits known as the Guardians of the Galaxy.
Official Site
Trailer
---
Snowpiercer (Seolguk-yeolcha)
(R)
Rated for violence, language and drug content

Chris Evans, Jamie Bell
- 2 hr. 6 mins.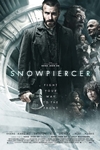 In a future where a failed global-warming experiment kills off most life on the planet, a class system evolves aboard the Snowpiercer, a train that travels around the globe via a perpetual-motion engine.
Official Site
Trailer
---