McFarland, USA
(PG)
Rated for thematic material, some violence and language

Kevin Costner, Ramiro Rodriguez
- 2 hr. 8 mins.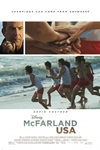 A track coach in a small California town transforms a team of athletes into championship contenders.
Official Site
Trailer
---
Still Alice
(PG-13)
Rated for mature thematic material, and brief language including a sexual reference

Kristen Stewart, Julianne Moore
- 1 hr. 39 mins.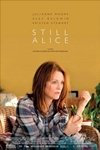 Alice Howland, happily married with three grown children, is a renowned linguistics professor who starts to forget words. When she receives a diagnosis of Early-Onset Alzheimer's Disease, Alice and her family find their bonds thoroughly tested.
Official Site
Trailer
---
The Imitation Game
(PG-13)
Rated for some sexual references, mature thematic material and historical smoking

Benedict Cumberbatch, Keira Knightley
- 1 hr. 54 mins.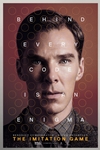 During the winter of 1952, British authorities arrested Alan Turing on charges of 'gross indecency', an accusation that would lead to his devastating conviction for the criminal offense of homosexuality. Little did officials know, they were actually incriminating a war hero and the pioneer of modern-day computing.
Official Site
Trailer
---
The Theory of Everything
(PG-13)
Rated for some thematic elements and suggestive material

Eddie Redmayne, Felicity Jones
- 2 hr. 3 mins.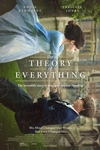 A look at the relationship between the famous physicist Stephen Hawking and his wife.
Official Site
Trailer
---