The Man from U.N.C.L.E.
(PG-13)
Rated for action violence, some suggestive content, and partial nudity

Henry Cavill, Armie Hammer
- 1 hr. 56 mins.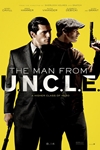 This film is a fresh take on the hugely popular 1960s television series.
Official Site
Trailer
---
Mission: Impossible - Rogue Nation
(PG-13)
Rated for sequences of action and violence, and brief partial nudity

Tom Cruise, Jeremy Renner
- 2 hr. 11 mins.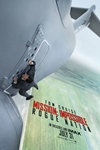 Ethan and team take on their most impossible mission yet, eradicating the Syndicate - an International rogue organization as highly skilled as they are, committed to destroying the IMF.
Official Site
Trailer
---
Inside Out
(PG)
Rated for mild thematic elements and some action

Amy Poehler, Mindy Kaling
- 1 hr. 42 mins.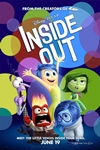 Growing up can be a bumpy road, and it's no exception for Riley. Like all of us, Riley is guided by her emotions - Joy, Fear, Anger, Disgust and Sadness. The emotions live in Headquarters, the control center inside Riley's mind, and help advise her through everyday life.
Official Site
Trailer
---